The Best Stuff to Buy in Bulk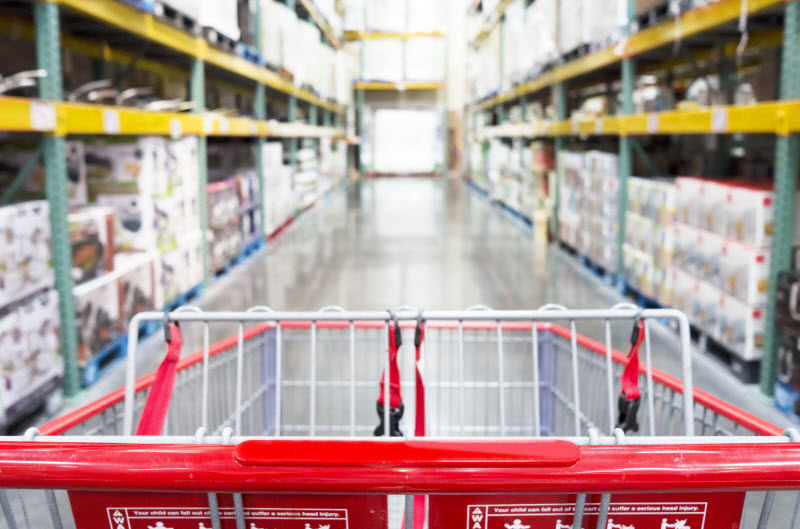 Too many trips to the grocery store each month can waste valuable time and money, especially if you shop for a family. But buying huge quantities may lack appeal—and buying bigger is not always better.
Either because they don't store well for long periods or because those giant cans may actually cost more than what you would pay for the equivalent in smaller batches, items like cooking oils, canned goods, fresh produce and eggs, unless you use a lot of them, are typically better bought in smaller batches.
But for some items, a monthly or quarterly trip to the warehouse store is both a convenience and a big money-saver. Here's a list of the six best things to buy in bulk, according to home economists:
Paper Goods - Paper towels, toilet paper, napkins and tissues can last forever, so why pay for small packages at the grocery store when buying in bulk will keep you stocked for weeks or months and is infinitely less costly?
Trash and Ziploc Bags - These don't take up a lot of room to store, so buying them in bulk-size packages is really the only way to go.
Drinks and Drink Mixes - From bottled water to sodas to meal-replacement drinks, buying in bulk is best here as well. You can save as much as 30% over buying them in smaller quantities.
Cleaning Supplies - You can save a lot of money by making some of your own household vinegar-based cleansers for daily household use. But buying common cleaning supplies like laundry soap, kitchen spray and furniture, window or floor cleansers in bulk, will still save you a pretty penny.
Meats - A pack of 12 steaks or 24 chicken thighs may be more than you need for a family meal, but they freeze well and are a guaranteed bargain compared to regular grocery store prices. Buy your proteins in as big a quantity as they are offered and repackage them to freeze and use as needed.
Cereals and Breakfast Bars - These items are consumed in most households long before their use-by dates and they cost far less in large packages than in grocery stores.
Reprinted with permission from RISMedia. ©2021. All rights reserved.
---
Also in This Issue: