Why You Should Review Your Budget After You Buy a House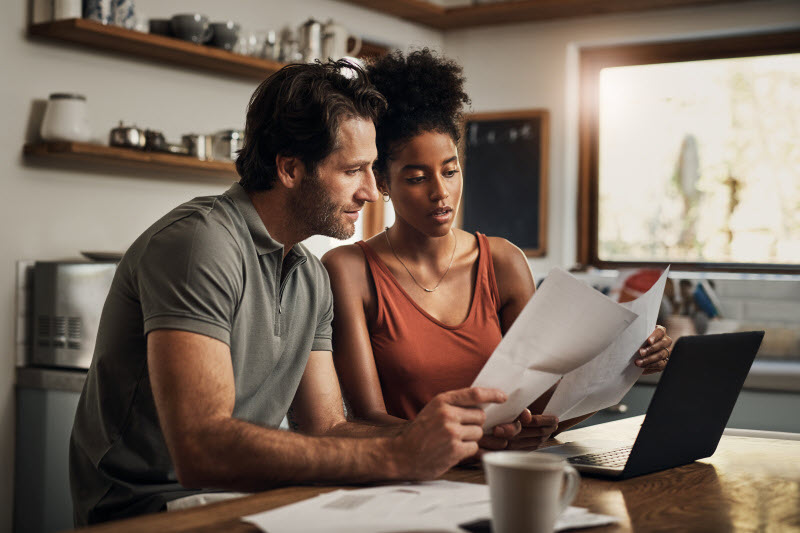 Owning a house will affect your finances in numerous ways. It's important to think about your total costs of home-ownership, as well as other expenses and long-term plans, and create a budget that works so you don't get in over your head.
Look at All Home-Related Costs
You will have to cover mortgage payments, plus costs for homeowners insurance and property taxes, and possibly private mortgage insurance and homeowners association fees. All those costs can be overwhelming if you don't have a plan to handle them.
Your taxes and insurance may be rolled into your monthly mortgage payments, or you may receive separate bills for them one or more times per year. If you don't make payments monthly, set aside money for those expenditures on a regular basis so you don't have to scramble to figure out how to cover the bills when they're due.
Being a homeowner means that you will be responsible for maintenance and repairs. A problem can be discovered at any time, and something that's broken may need to be fixed or replaced immediately.
You should save 1 - 4% of your home's purchase price per year, depending on the house's age and condition. Put that money in a separate savings account earmarked for maintenance and repairs, and only use it for those purposes. This will allow you to avoid using a credit card and paying high interest rates.
Your utility bills may be higher than they were at your previous home due to differences in location, the size of the house or other factors. Leave enough room in your budget to cover those expenses. Think about how seasonal changes may affect your utility costs so you can prepare for higher bills in some months.
Focus on Other Long-Term Goals
If you have not yet retired, continue to set aside money in a retirement account each month. If your kids will attend college in the future, make saving for their education a priority. If you plan to renovate your house at some point, begin setting aside money for that. If you don't already have life insurance, consider purchasing a policy that will help your family cover the mortgage and other expenses if you pass away.
Figure out How to Make Things Work
When you add up all the costs of owning your new house, you may find that you will have to spend more on housing-related expenses than you did in your previous home. If so, look for ways to tweak your monthly budget to cover those costs, as well as other priorities. You may have to increase your income or look for ways to reduce your spending in other areas. If you will spend less overall after you move into your new house, you'll have some extra money in your budget that you can use to pay down debt, save for retirement or your children's college education or put toward other long-term goals.
Reprinted with permission from RISMedia. ©2021. All rights reserved.
---
Also in This Issue: